Enthusiastic for NY Food Tour
Little did I realize that the highlights of my quick trip to New York to see a college design friend would be an amazing food tour and being on the last flight back to Milwaukee on Sunday before Hurricane Sandy struck.
When all of the others in our group cancelled on Saturday, Susan, of The Enthusiastic Gourmet proceeded to take us on our own private Melting Pot Tour of the Lower East Side.
The fact that many of these shops lost power and may still be closed because of the terrible damage in Manhattan from the storm, makes what would normally be a really light-hearted blog a little bittersweet.
So if you are ever in New York and looking for a wonderful immersion into the food culture, please look up Susan at The Enthusiastic Gourmet and/or stop by some of these businesses who will be rebuilding after this terrible ordeal.
We won't give away all of Susan's trade secrets here, but we will mention the shops at Essex Street Market where we began. After trying the yummy red velvet cupcake at Rainbo's Fish and Tra La La we moved on to Roni-Sue's Chocolates – in a word, "decadent."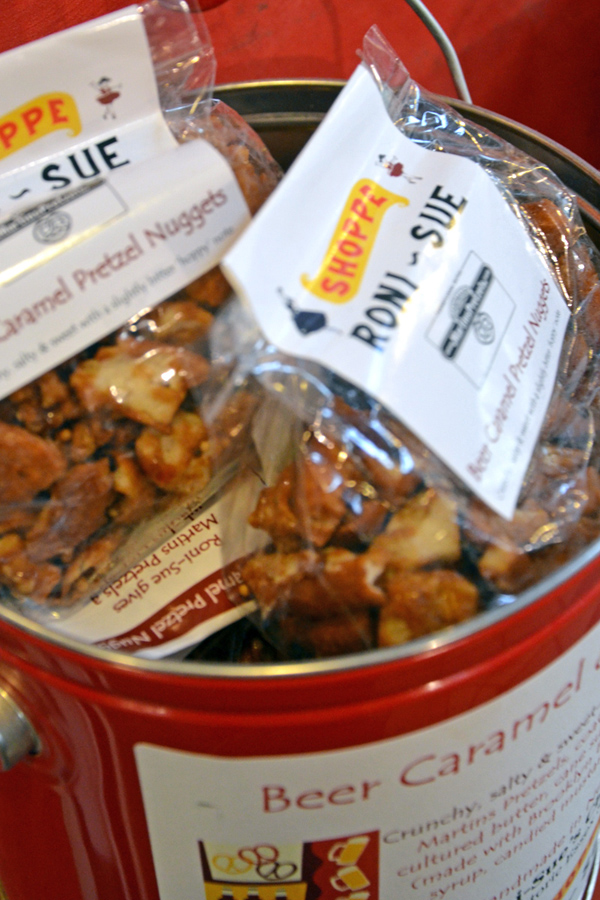 Susan asked me if I liked cheese and I replied, "I'm from Wisconsin – of course I like cheese." But I have to say that our sample at Saxelby Cheesemongers was divine. And seriously, who writes this stuff on their cards? Because it is super clever.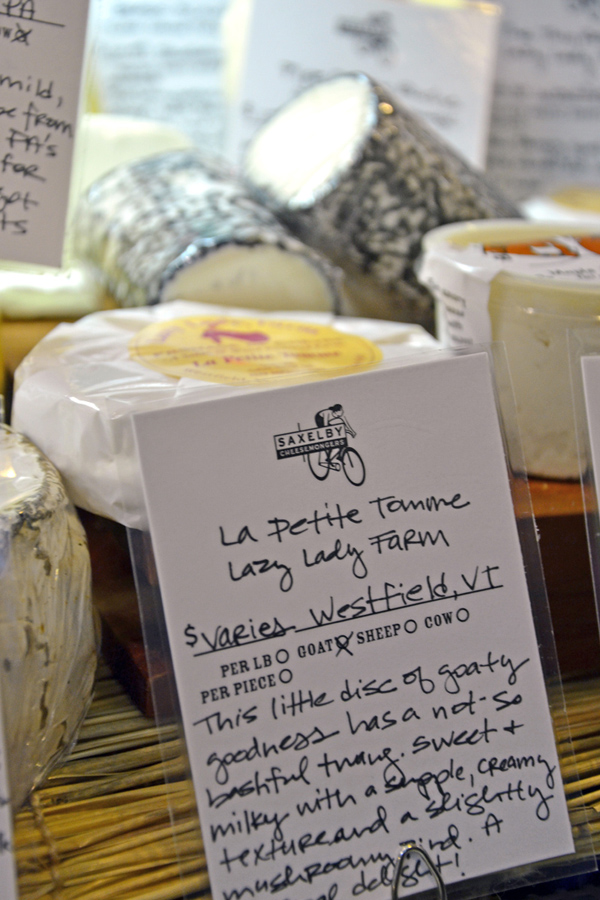 After a stop at a mega candy store, our tour wound through Chinatown where we sampled the most delicious 4-for-a-dollar dumplings and had our first steamed BBQ pork bun. The most interesting thing about this area, however, was the fresh market produce along the streets. Susan shared some really great knowledge about preparing both the stinky durian fruit hanging from the stalls as well as the sea urchin.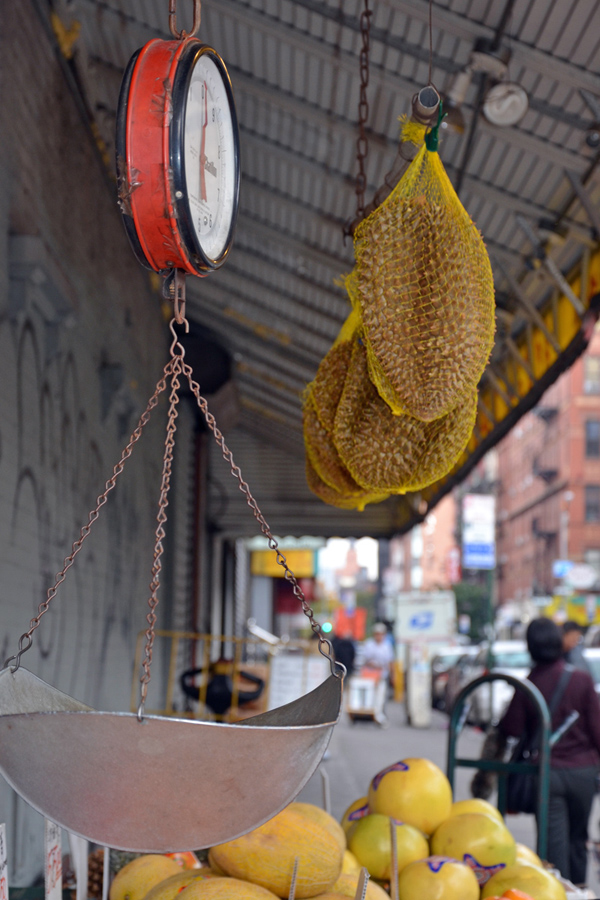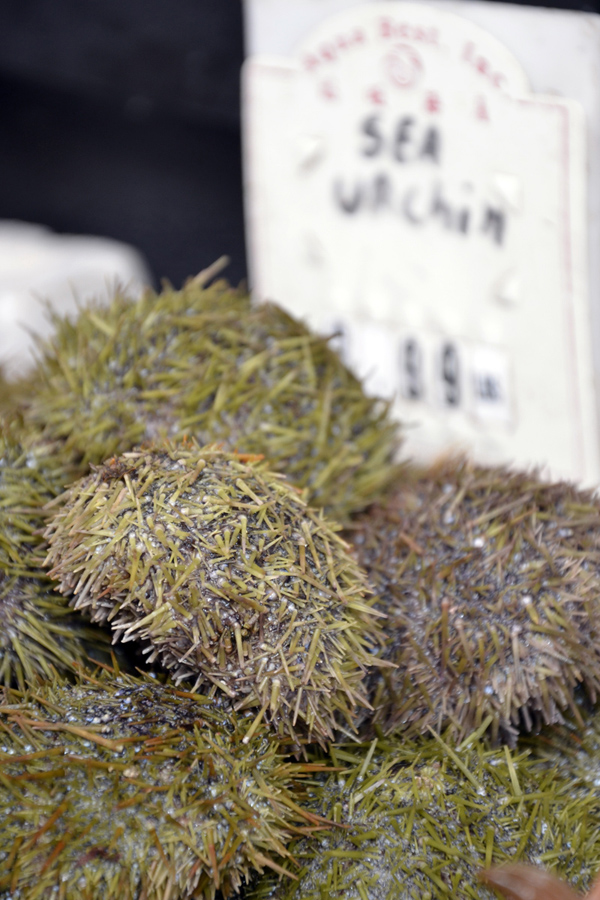 Next stop – Little Italy – where we sampled out-of-this-world Piave artisanal cheese. Here you can see what the "calm" before the storm looked like over Di Palo's.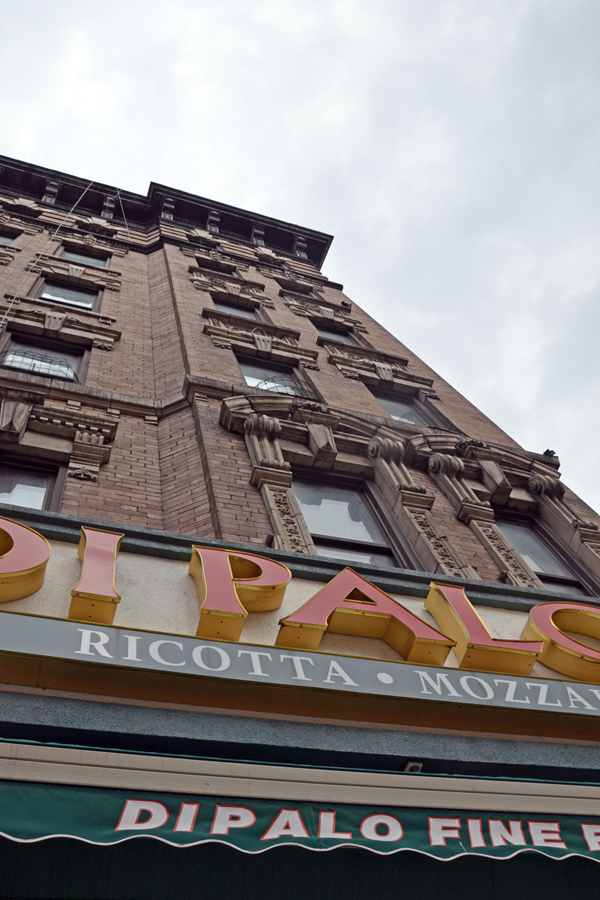 Susan has cultivated such a warm relationship with all of these people that it really felt like being greeted by family when you entered each place. Our last cheesy treats were fresh mozzarella and prosciutto balls and then we topped off the whole tour with some rich, fresh cannoli at Ferrara. Grand Street truly lives up to its name.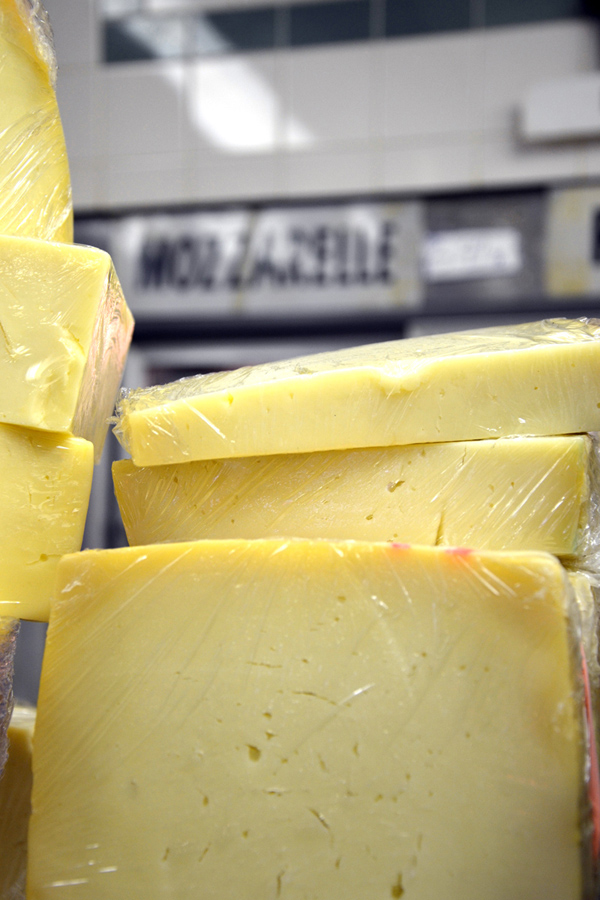 A huge "thank you" to my friend, her friends and our new friend, Susan, for their generous Big Apple hospitality. Susan truly is an intrepid and enthusiastic New York foodie. The Melting Pot Tour exceeded any and all expectations I may have had. I look forward to returning and being able to visit these Lower East Side establishments as they recover from the effects of Hurricane Sandy.